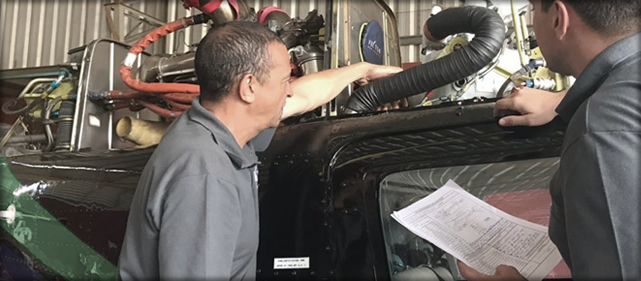 Consulting and Audits
---
Procedures and System Audits
Qualified audits on aircrafts and on already implemented Maintenance management procedures, such as MTC (Maintenance Technical Control); technical registers; training; inventory management; internal audit procedures; quality control; production management and reliability of the flee. Aiming to verify gaps of compliance with obliged requirements, ADS Latin´s proposition of audits represents the continuous improvement of the enterprise and the development of the efficiency of the organization, attending patterns established by aeronautical authorities, by airlines or maintenance workshops
Aircrafts Modifications
Development of modifying projects on aircrafts, such as installation of avionics, interior modifications, installation of stretchers and medical equipment, as well as taking the necessary certifications with either Brazilian or foreign aeronautical authorities.
Pre-Purchase Inspection
Pre-Purchase Inspection has the objective of evaluating the full state of the aircraft, that is, not only its physical condition, but also if the periodical maintenance, service bulletins, airworthiness directives, big modifications and repairs are being thoroughly done, registered and certified. These elements are essential and of great impact on the asset value and must be complied with aeronautical legislation, competent authorities and manufacturers specifications.